! Created on 11/2/15 at 23:37:05->

MUTANT ENDERMAN COSTUME
WHO IS MUTANT ENDERMAN?
Mutant Enderman is a variant Enderman from the popular game of Minecraft.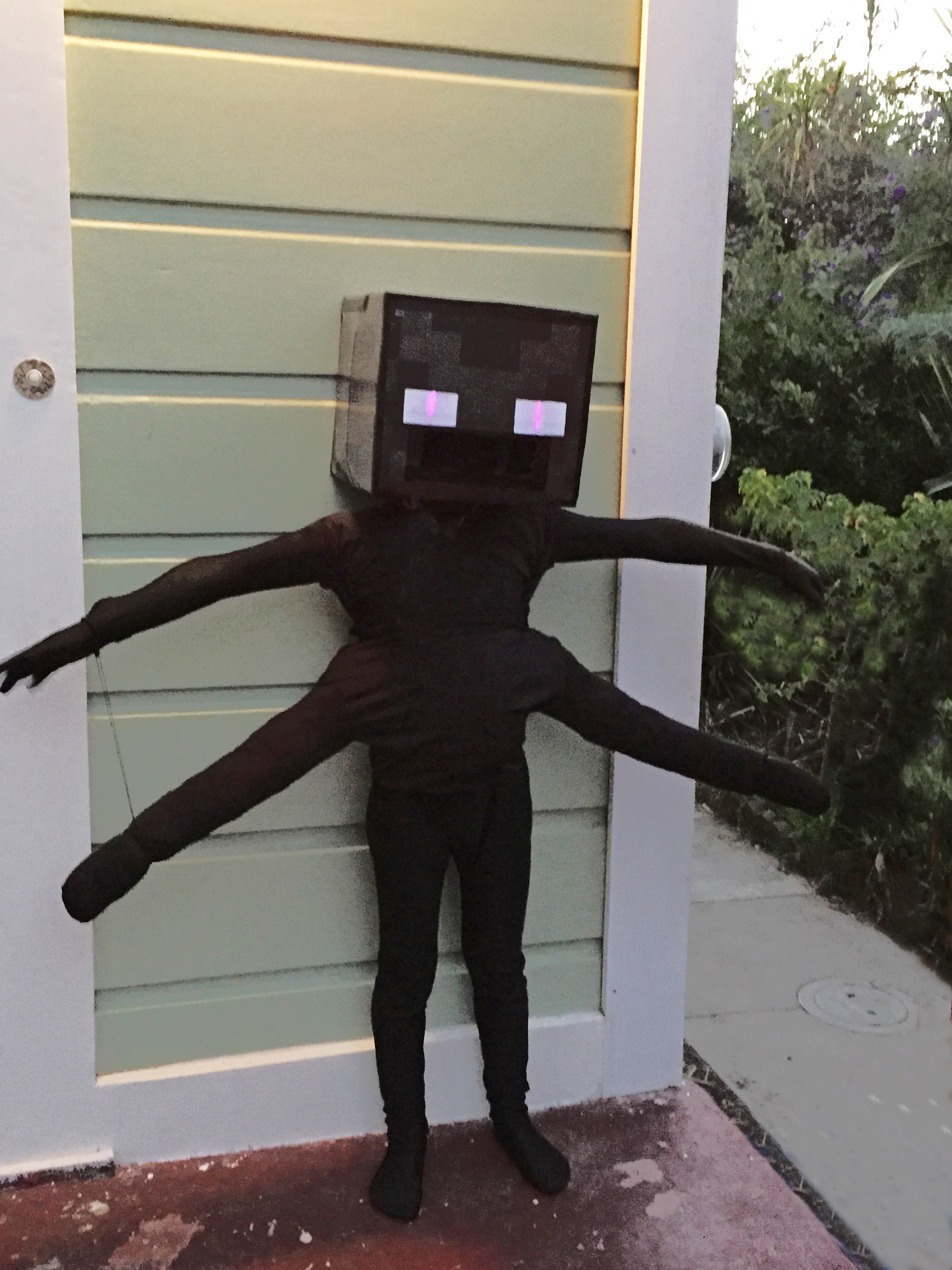 MAKE YOUR OWN MUTANT ENDERMAN COSTUME
it is easy to make a Mutant Enderman costume for a child who likes Minecraft. All you need are a black body suit (tights and t-shirt will do), extra black socks or tights or sleeves for arms, string from which to suspend the extra arms, and a big, square box-head with LED or Glow-Stick light-up eyes. Mutant Enderman is home-made and hand-crafted Halloween costuming at its finest. The result is authentic Enderman!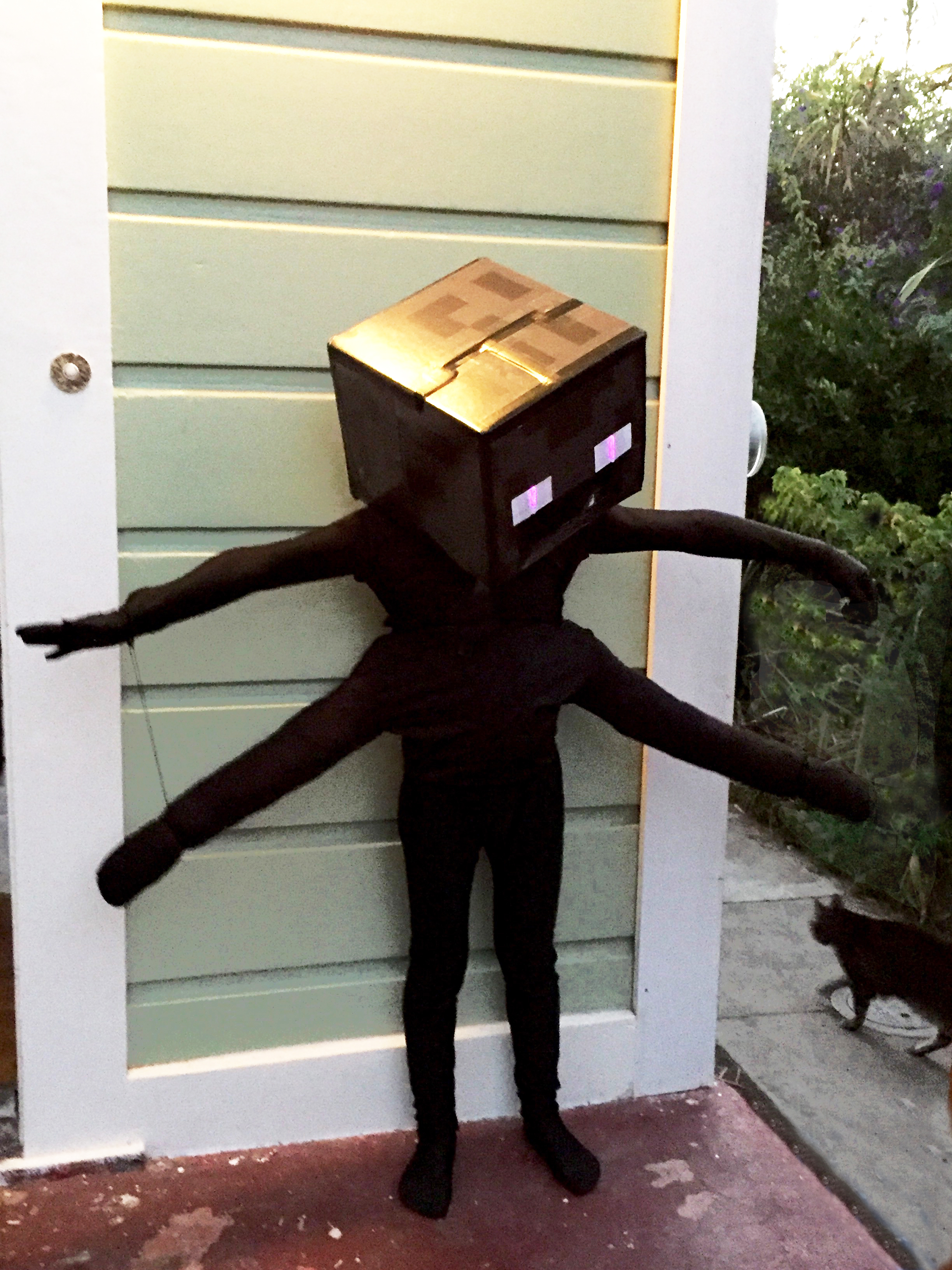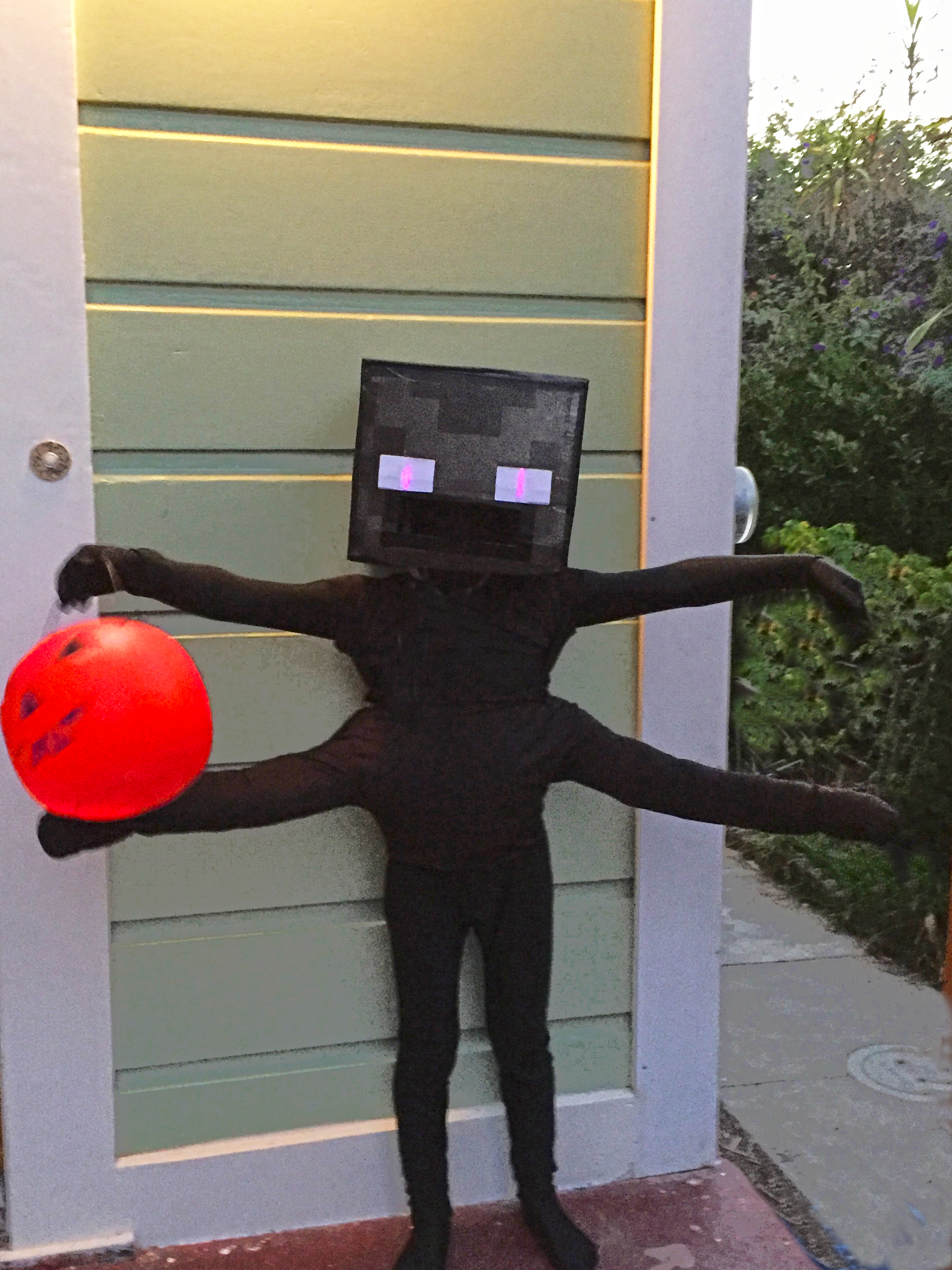 At left: A young boy in his Mutant Enderman costume. The second pair of Enderman arms hang from the first pair.
At right: Mutant Enderman is a simple and fun costume to make for an athletic boy. It is fun to wear the Mutant Enderman costume while trick or treating!
Below, Enderman (non-mutant) costume from Minecraft (before adding the extra mutant arms) standing with the Marionette costume from the Five Nights at Freddy's video game. Be sure to check out the page on the Marionette costume from Five Nights at Freddy's.