! Created on 11/2/15 at 23:37:05->

MARIONETTE COSTUME FROM FIVE NIGHTS AT FREDDY'S
WHO IS THE MARIONETTE FROM FIVE NIGHTS AT FREDDY'S?
The Marionette is a scary masked character from a scary video game in which you are the night watchman at a Chucky Cheese style pizza place and evil animatronic animals come to life and attack you. Freddy's is the pizza place. The marionette is one of the evil toys.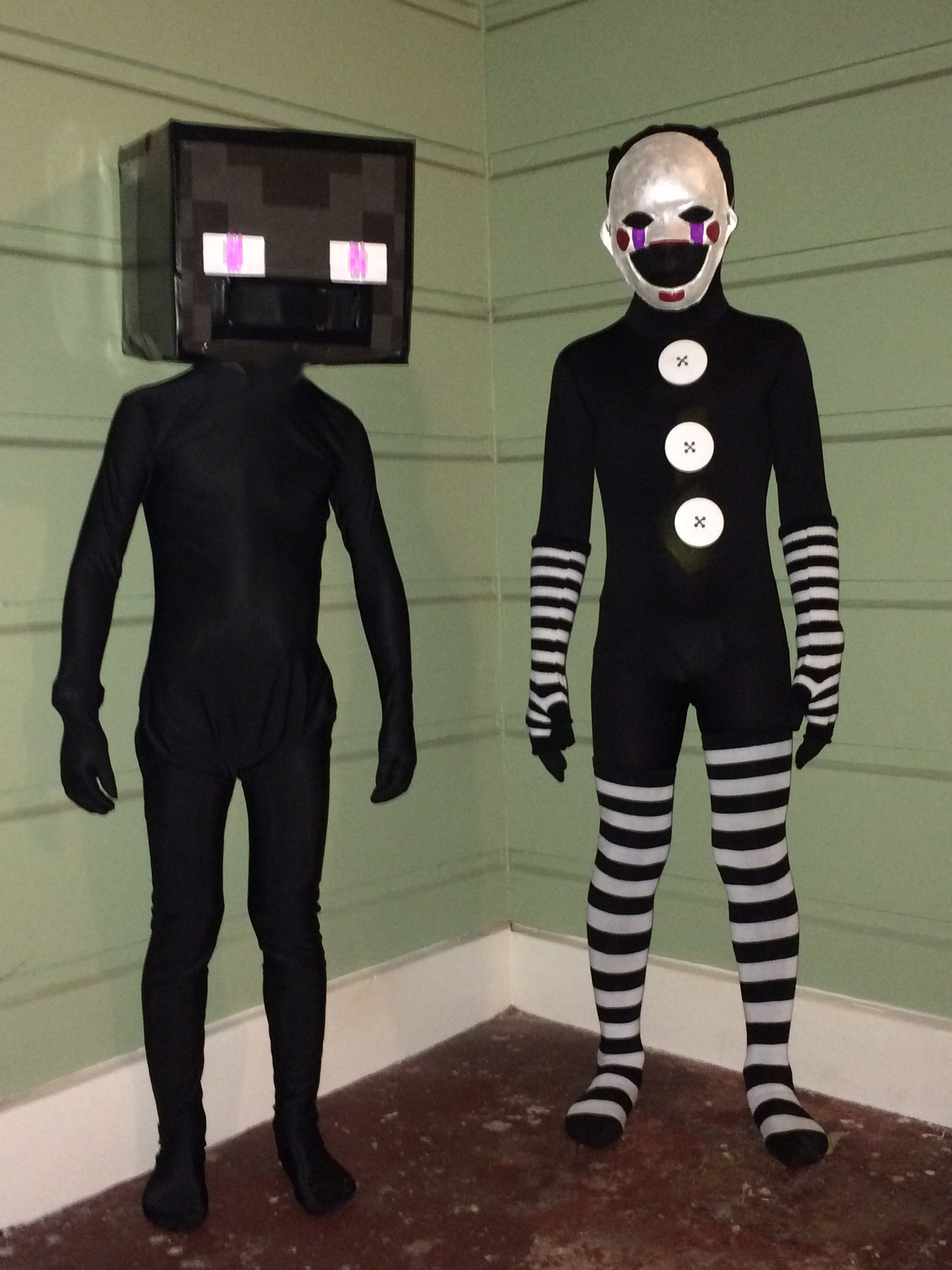 MAKE YOUR OWN MARIONETTE COSTUME FROM FIVE NIGHTS AT FREDDY'S
It is easy to make a Marionette costume for a child who likes the Freddy game. All you need are a black body suit (tights and t-shirt will do) and striped tights or extra-long socks. The mask is simple to make or can be purchased, as this is a popular character and Five Nights at Freddy's is a popular game. The result is a scary Marionette!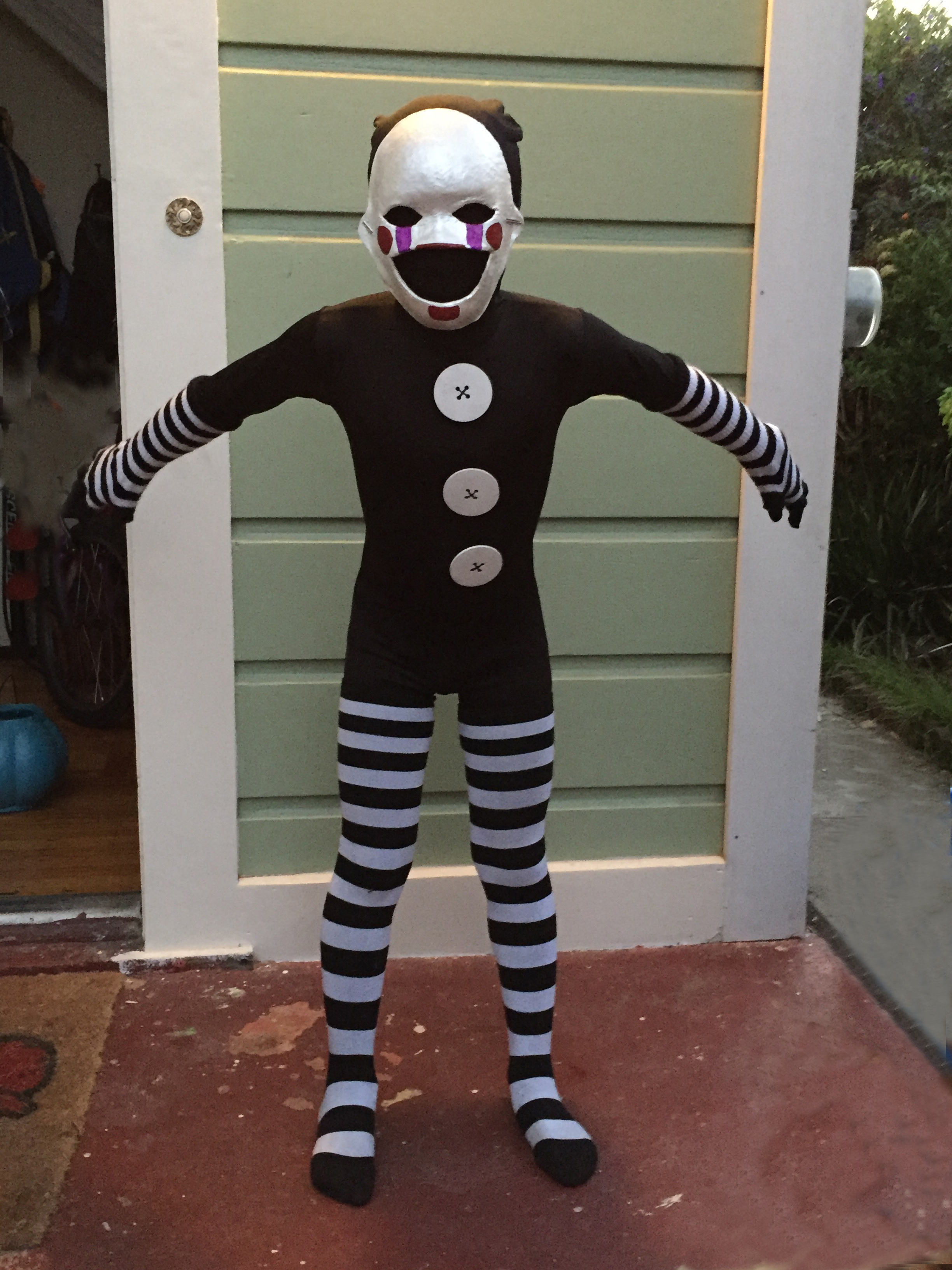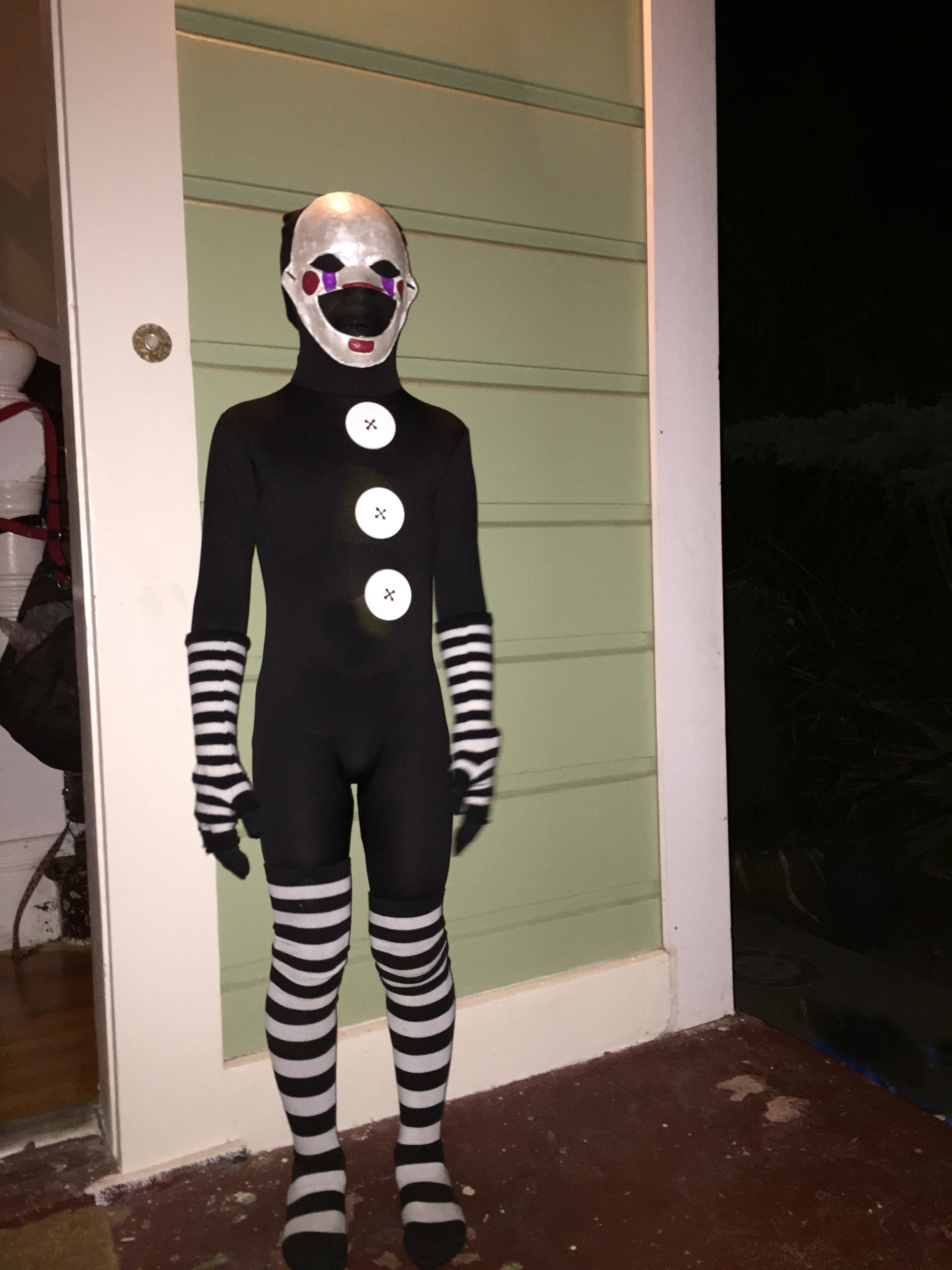 At left: A young boy in his Marionette costume.
At right: The Marionette from Five Nights at Freddy's is a simple and fun costume to make for an athletic boy. You will scare people if you wear the Marionette costume while trick or treating!
Below, Enderman (non-mutant) costume from Minecraft (before adding the extra arms) standing with the Marionette costume from Five Nights at Freddy's. Be sure to check out the page on the Mutant Enderman costume from Minecraft.